Holiday Gift Ideas????......For Someone Special or Yourself!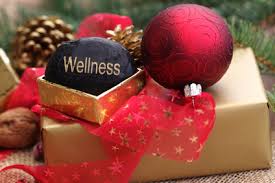 Massage, Bodywork, Laser Therapy, Aromatherapy & Essential Oils, Hot Stone, Nutrigenomics, Aloeganic SKincare
.See "ADDITIONAL SERVICES" page for Information




Because Wellness requires all areas of body and person

Bodeelogic Massage & Wellness is a medical and sports massage focused company that also delivers holistic therapies to help you restore, rejuvenate and re-center yourself. It is owned and operated solely by Ms. Diane 'Dee' Steffee, CLMT, CMMP.
Whether you are experiencing an injury, recovering from surgery, have chronic pain, stressed from life and work, are an elite athlete, weekend warrior or somewhere in between, Bodeelogic Massage can get you back to work, back to competition or just back to quality life and help keep you there.
LIFE + PURPOSE + CREATE = BODY + MIND + SPIRIT
REFERRAL REWARDS!
The greatest compliment for me is for my clients to send referrals to me. For every referral you send to Bodeelogic Massage & Wellness, they will receive $10 off their first session and YOU receive $10 off your next session. If you prefer, allow your referral rewards to add up for a FREE session. YOU decide. ( Sorry, not to be combined with discounted packages or other specials)
IF you, your team, group or club is looking for a quality sports massage technique that will improve recovery time, reduce the risk of injury, aid in performance, quality and intensity, call for a demonstration. 816-665-2045